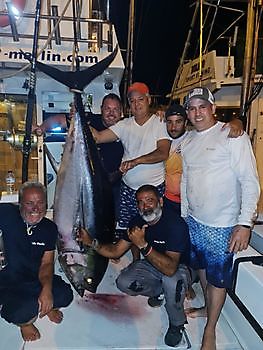 Written by:
Krasimir Kovachev, 20 May 2022
Tunaaaaaaa
Finally last night we have caught a really big one.
The fish hit 130kg on the scale and for sure had a few more because we were not able to lift it clear of the deck and the nose was still on it!
Excellent specimen of Bigeye Tuna!
Fantastic job guys!
Would you like to read more blog posts? Go to the page News.